We accept:
"Chiropractic care is more than just making the pain disappear. It is about learning, understanding and taking care of your body to improve your quality of life."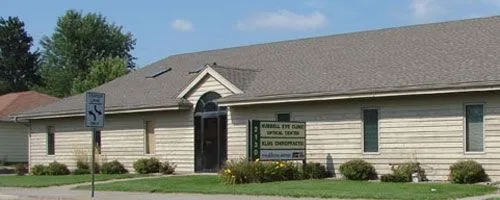 Welcome to Klug Chiropractic
Chiropractic care is a safe, effective therapy that corrects spinal dysfunction.

Chiropractors treat a variety of musculoskeletal problems from low back pain to neck pain and headaches.

Research shows that most Americans will suffer low back problems at some time in their lives.

Government studies have shown that spinal manipulation is a proven, effective treatment for low back pain.
Services Dr. Klug provides:
Chiropractic Care

Nutritional Counseling

Sports Injuries

Auto Accident Recovery

Headache/Migraine Relief

Workers Compensation
Why Klug Chiropractic?
Dr. Klug takes time to thoroughly explain the nature of the problem and answers all questions asked.

He uses a variety of adjusting techniques as required by each individual patient.

When appropriate, Dr. Klug will refer patients to other health care professionals.

Dr. Klug schedules and spends as much time as needed with each and every patient.

Friendly, knowledgeable, and helpful staff.

Relaxed atmosphere. Our small clinic setting allows us to know each patient personally (you are not just a number in our clinic).

Our staff prides itself on getting patients in and out of the office on their scheduled appointment (waiting is kept to a minimum).

Workers compensation, personal injuries and most insurances provide coverage. We file the claims for you.

Medicare and Wisconsin Medicaid assignment is accepted.

Conveniently located with plenty of parking.